(I thought it was about time that I put some pics up as I am sure that Mama Susi is chomping at the bit...)

Maggie's best friend, Saskia, has come to visit for a week. The two girls are in heaven. So happy to see each other...and in a very short period of time, it is as if Saskia never moved away!

Saskia arrived on Tuesday. Maggie was up at the crack of dawn...baking. She and Saskia were apart for Saskia's 13th birthday (on opposite sides of the country, actually), so Mags was determined to have another party for her. She came banging up the stairs to tell me we did not have eggs...so Molly and I ran out for eggs. After I get home, she rushes into the room to tell me we did not have any butter. I tell her to go ask a neighbor...she rushes off with 2 eggs in her hand to barter some butter. I saw my neighbor later and she told me that she really did not need the eggs but Maggie would not take no for an answer and shoved the eggs into her hand. She may be small but she is not to be messed with.

So she baked a cake and 2 dozen cupcakes. Here's the cake.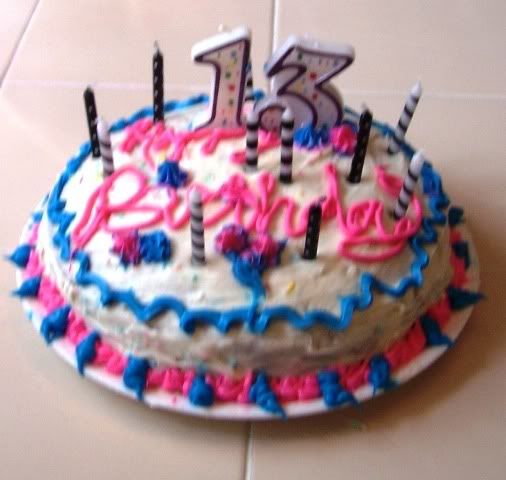 And here are the BFFs.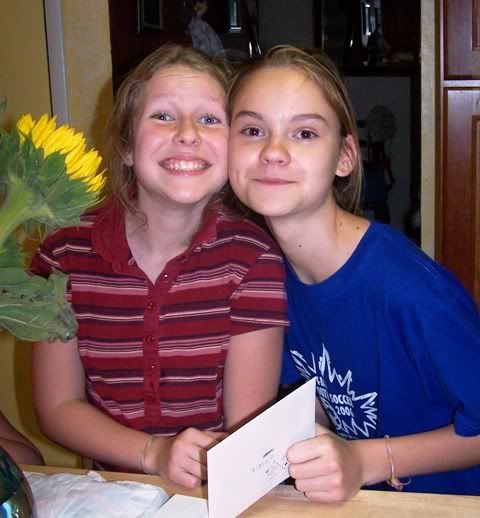 Opening belated birthday cards and presents. (Miss Meave was as excited as Maggie, I think.)
As you can see here, Saskia is QUITE a bit taller than Maggie. She is 3 years younger than Molly but she is less than 1 inch shorter...I was quite stunned by how tall she has gotten in 1 year, Susi!!!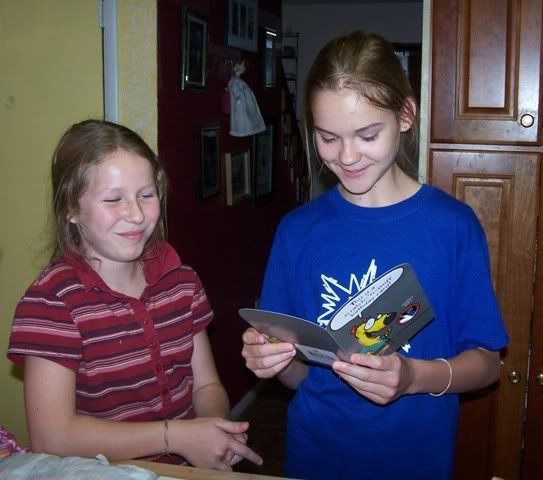 Saskia brought Maggie a gift also.
Posing with the presents! (I also gave Saskia a pair of dangly flower earrings.)
Ready to sing. (They are both wearing their new earrings. Also notice the light colored bracelets...Saskia made those and they are trying to set a world record for simultaneously keeping them on for YEARS!)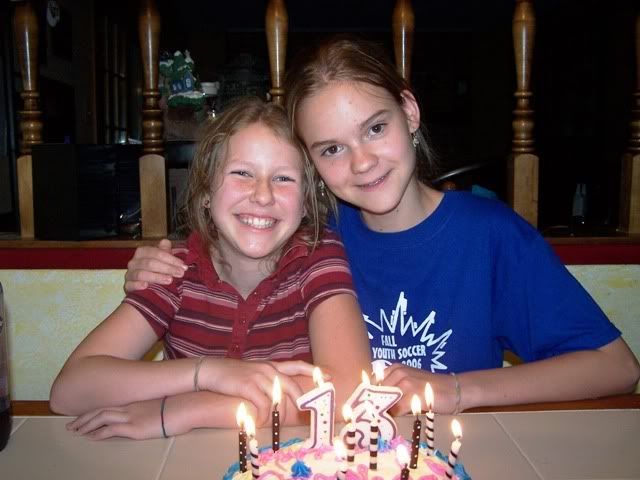 Ok, so you know how diva Maggie is into making faces? Guess what her best friend likes to do...
make faces! Made for each other.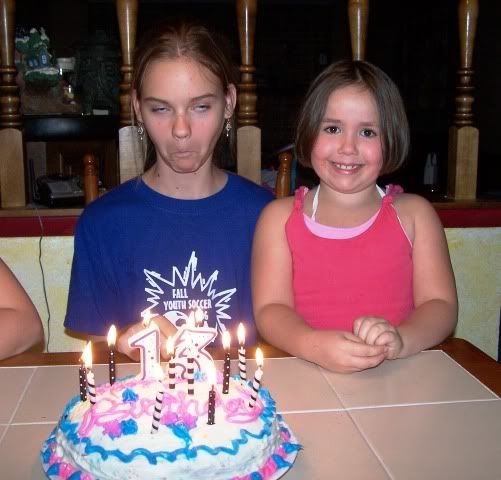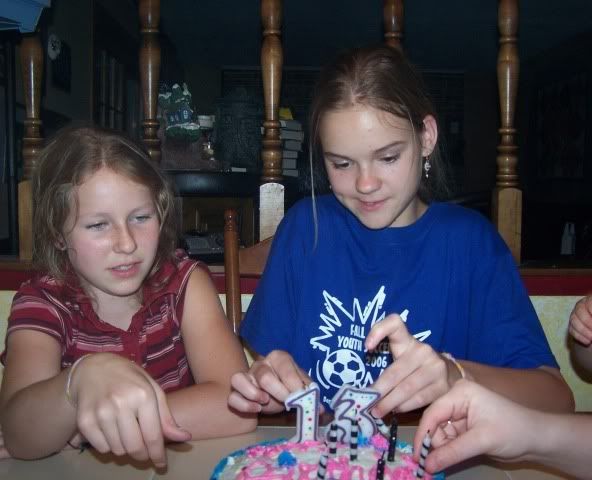 Here's Saskia's dad, Martin. Here is where her height comes from.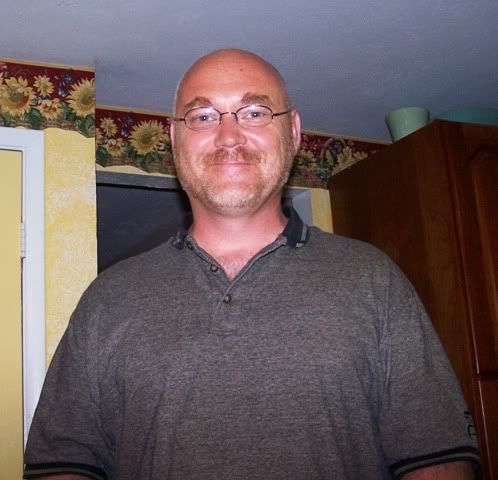 Today we took Saskia to get her hair cut per her mother's request. I had Molly take some pics when we got home, but Saskia did not like them and made me remove them from the blog. I asked Molly to take her outside and take BETTER pics...here are the results and the hair-do.
Can't keep them down.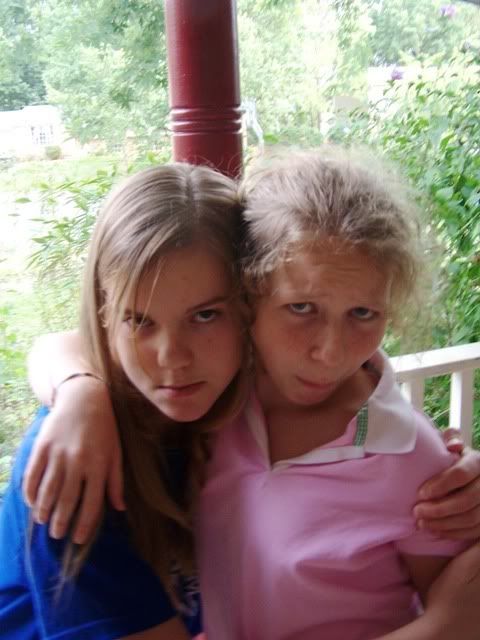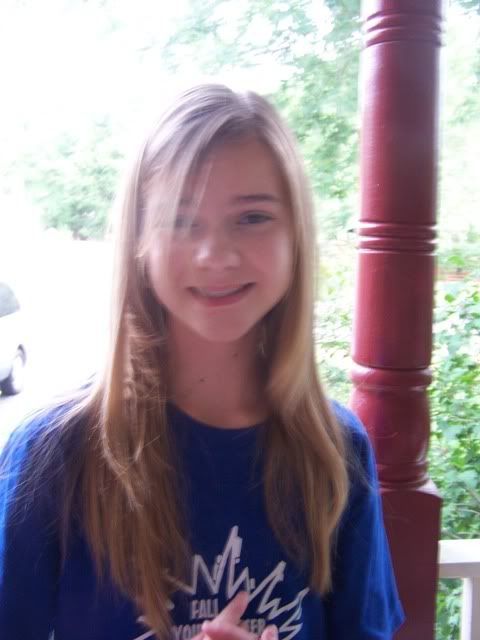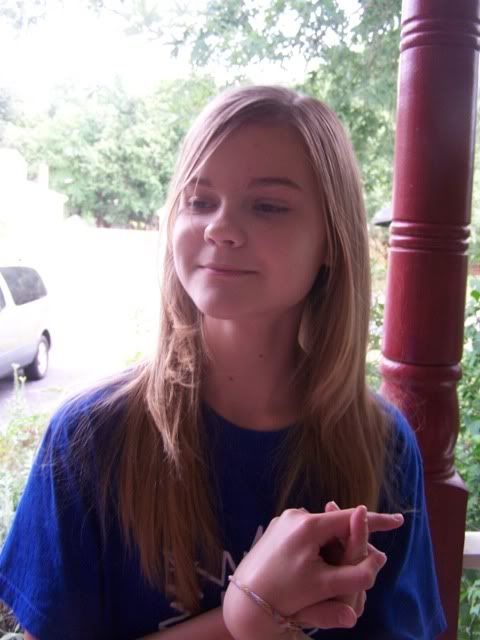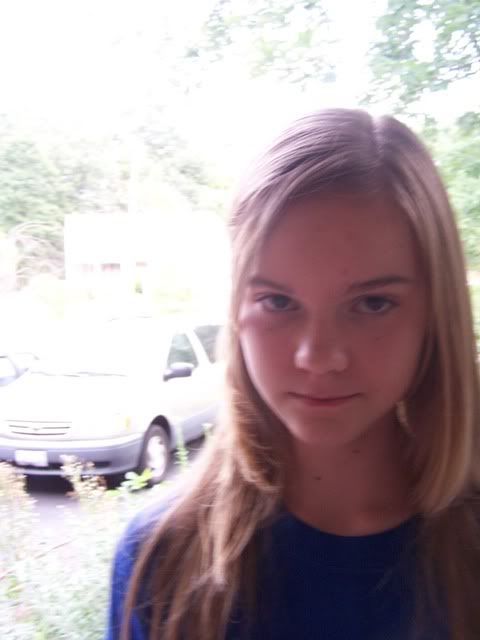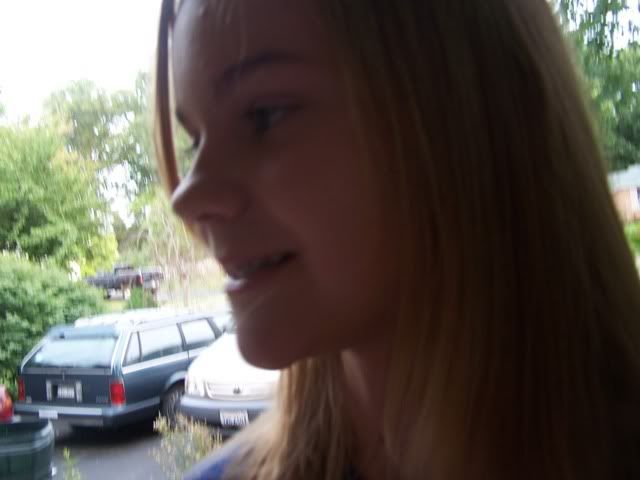 Beautiful. Such a treat having her here. We wish it included the rest of you!