Yeah...one of those. Busy, busy.

I am an aunt again. My youngest sister Sheila had her first baby last Thursday...Charmaine Ann . Born 8/9, weighing in at 8 lbs 9 oz...and she is the 9th grandchild on my side. I now have 11 nieces and nephews.


Finally a redhead!!!! I am so jealous! I am the oldest of 5, 4 of which are redheads (sister Kate was the blonde like my divas). Sheila and I shared the same golden red, though hers was curly. (Weird thing, as we got older, we started looking so alike that you might call us twins. We are 5 1/2 years apart...but the resemblance is so bizarre.) Anyway, in our family, cousins included, the redheads do not have redheaded children, the non-redheads do, and this goes back through a few generations, on both sides of the family! But Sheila has finally bucked the trend! My mom says Charmaine's hair looks to be like Sheila's and mine. Very cool.
And another cool thing...the baby looks just like my dad who died in March 2003. Spitting image. He would have been so proud...maybe he is. I miss him terribly right now.
This is my sister Bernie with Charmaine. I envy her right now, getting "new baby" cooties... big sigh.
This is my mother with Bernie's daughter Annie, named for my mom, Ann (like me).
This is Bernie's husband Alberto...with son Thomas there in the corner (named for my father).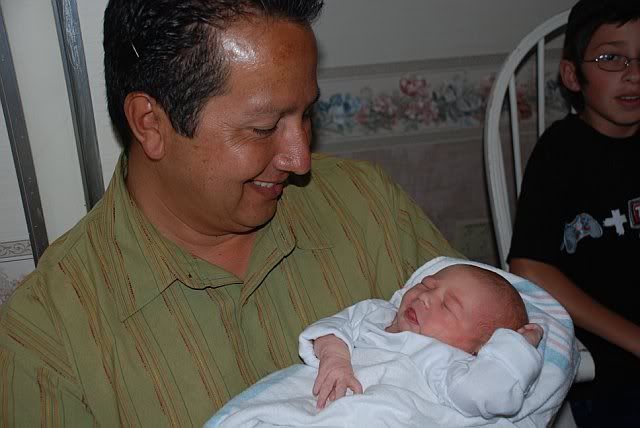 Here is nephew Berto (Alberto Jr.).

Niece Annie. So beautiful!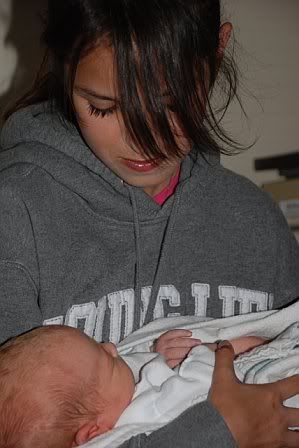 Nephew Thomas.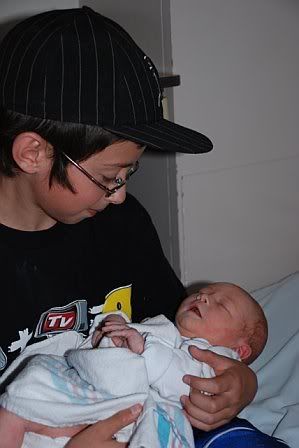 Niece Charmaine.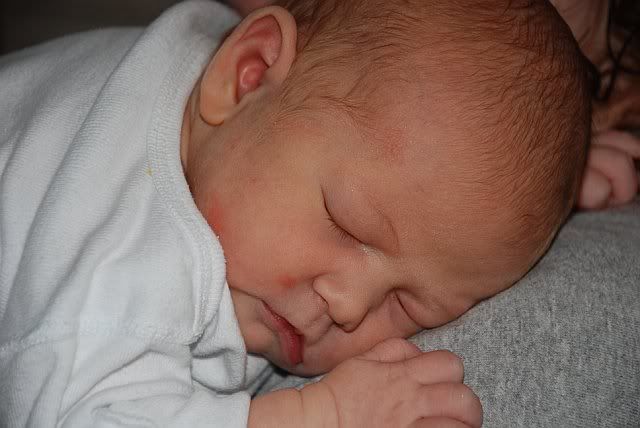 Welcome to the family!