This looks like a giant red slug...but it is a shrug for the youngest diva. There are cables there on either side of a moss stitch center.




Here is the slug flayed open...



Here's the cables!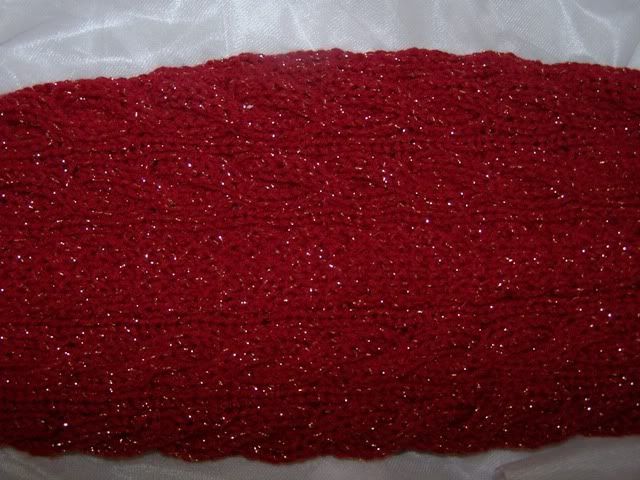 Meave found this yarn in my stash where it has remained buried because it is acrylic, and I have become such a snob about acrylic! But, Meave loved the color and the sparkles, and she decided it would make a perfect "arm thingy" for Christmas. How could I say no? So I made this pattern up...and I am so bored with it already. It would get lost if she was not checking on my progress everyday.

I was at the local craft store for some reason, and I went through the yarn aisle as I usually do. They used to have all sorts of wonderful yarn, but I guess not enough serious knitters frequent the store, so they have scaled back to the usual crap. I have become a bit of a brand snob, too... Red heart, Patons, even Lion Brand I consider to be yarns of last resort. But I found this yarn below...


Patons, wool and soy. So very soft and wonderful! Got it, fooled around with gauge, started this little cardigan. Another one out of my head...one of these days I need to write my patterns down. Christmas present for Meave.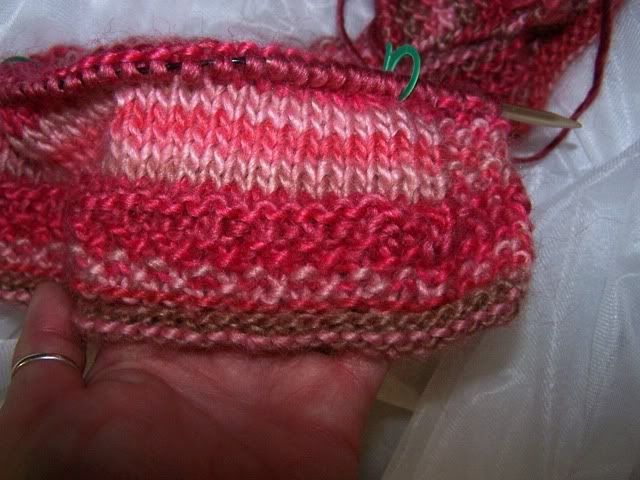 I have resolved to sit and knit every night as there are so many things I could make for Christmas. I do love it, and it is better than snacking!!!