I have been itching to knit the past few weeks, but when I finally have time during the day to organize myself, it is late in the evening...and I no longer actually have the brain power to organize myself. And I really want to be doing something big, but can't seem to figure that out either. Susan did ask if I could make something warm for her noggin this winter, so I have been perusing the patterns. I found this below and am doing a test for Meave...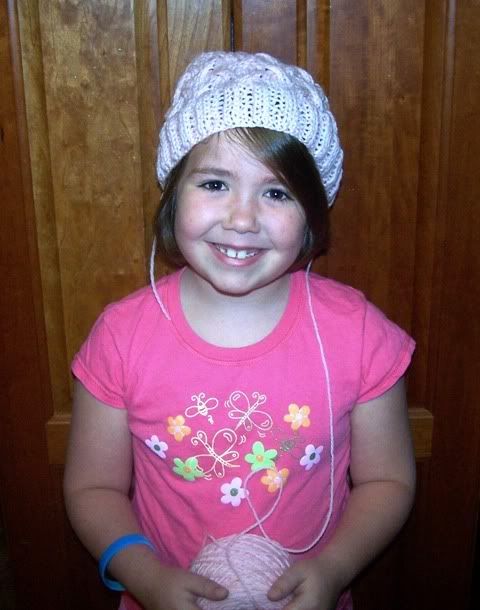 I told her I like the hole at the top myself and might leave it there. She looked at me like I am such a dork and mumbled, "Yeah right, Mama." Then she snorted at me!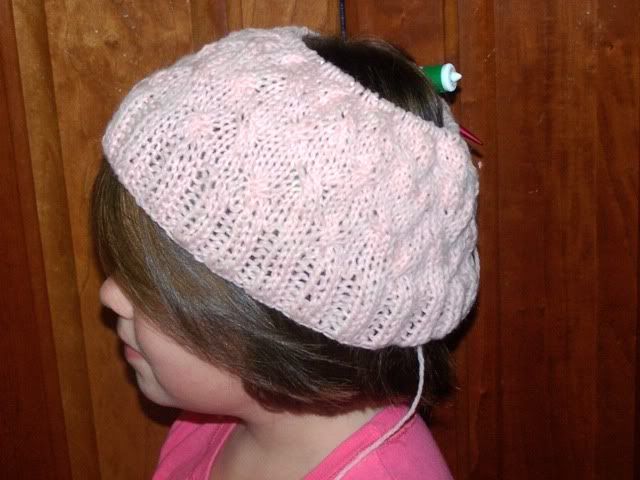 She's been taking notes from Maggie on how to jazz up a photo op.


The hat is called Cap Karma and was designed by Smariek...click that link for her blog, the hat, etc. Thanks, Smariek


And the Pinwheel Sweater is finally done. The yarn is wool and silk from Mystical Creation Yarns...fantastic stuff. So soft, smooth and strong...I had to keep scissors with me on this one because I could not break this yarn with my hands.


Which presents an unusual dilemma...I typically feel that if I cannot break a yarn with my hands then it will not stretch very much...but this sweater is growing!!!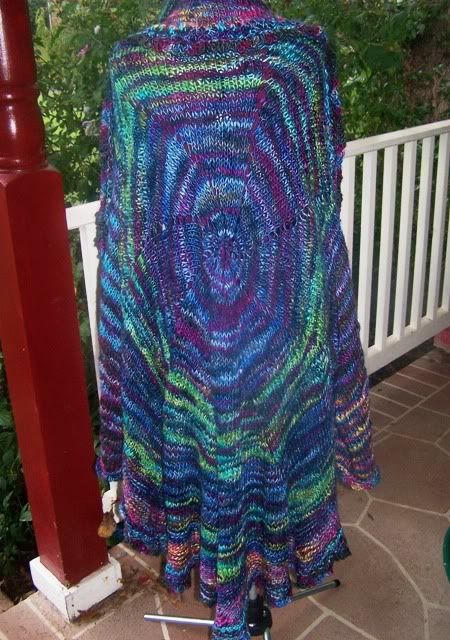 Yes, I did knit it looser than the pattern called for, and it is bigger than the pattern, but the growing has to stop! Molly loves it and has been wearing it. She wraps up in it like a big blanket, but that was not how I envisioned it. I think I am going to try my trick of soaking it, letting it drain mostly dry, and then put it in the dryer for a bit to tighten it up...anyone have an opinion on that?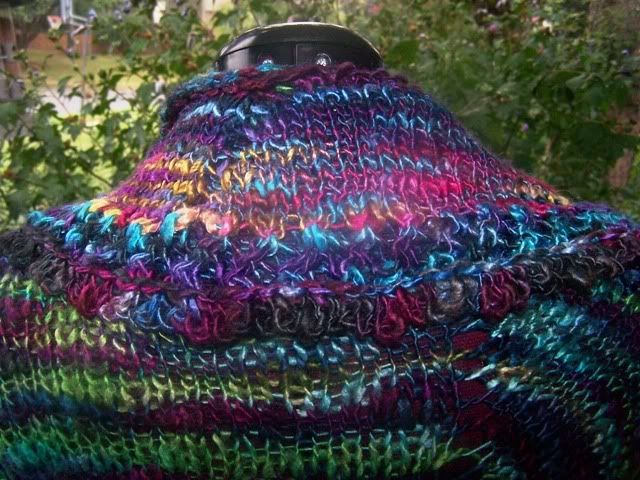 More about this sweater here: Long Lost Knitting...