I LOVE this photo...this will be reproduced in a large size and planted on my rogue's wall...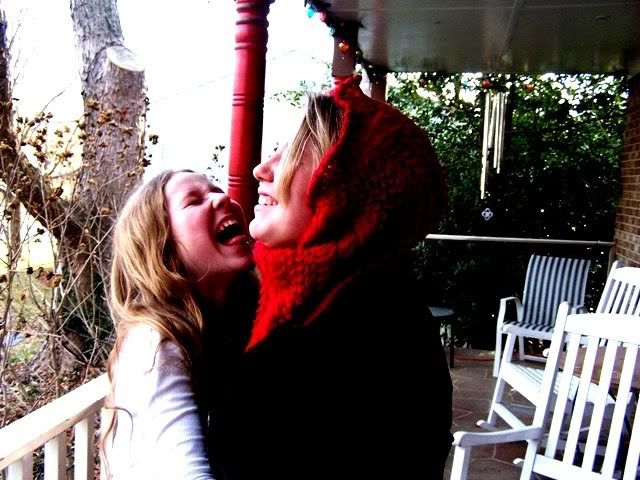 Some day my daughters will go on their merry way...they will have lives that are wildly successful the way they want them to be...they will define themselves...and I will have amazing pics like these on my wall. They will have to SOOOOOOOO deal with it!!!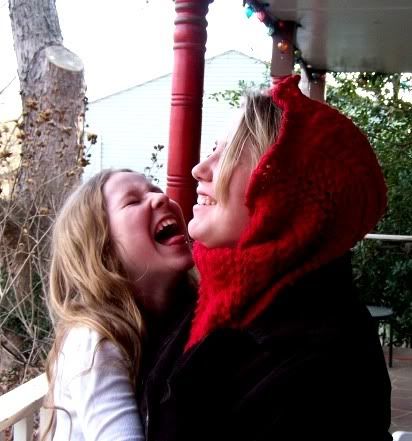 Ok, after this experiment: Ice Queen Wimple - I tried again. Totally different yarn than this pattern was designed for and I added a cable in between the pattern repeats. Wanted it to be warm for Susan's early morning bus duty and wanted to add something Celtic…so, I made it with a warmer yarn, tighter tension, and a cable just 'cause I felt like it!!!

Finally done and blocked..pics of the divas messing around as usual…
Obviously not as lacy as the original pattern…


Above Molly has tucked in the lower collar in a way I would not have thought of...



Good cowl look.



And here we see how it is made to keep the chest & shoulders warm. No need for a scarf.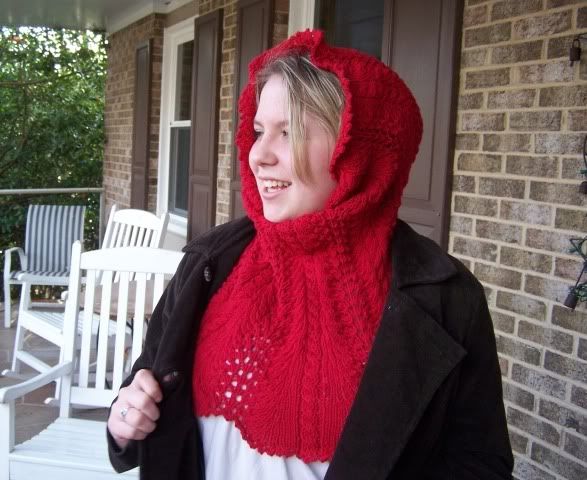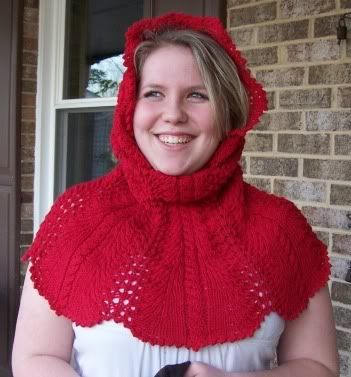 And the length added to keep things even at the back when the hood is pulled up is accomplished by adding short rows into the patterns. Have I ever said how much I hate short rows? It is weird enough having to figure out which method to use so holes don't show when working only in stockinette, but figuring out how to integrate them into this pattern was a challenge. I did get it to work, and the only way you might know they are there is if you are one of those that find the shortness at the back of these tube-hoods when it is pulled up over the head as annoying as I do...notice there is no pulling which would be shown by the back being shorter than the front. In fact, I think it might even be a bit longer in the back! Mission accomplished!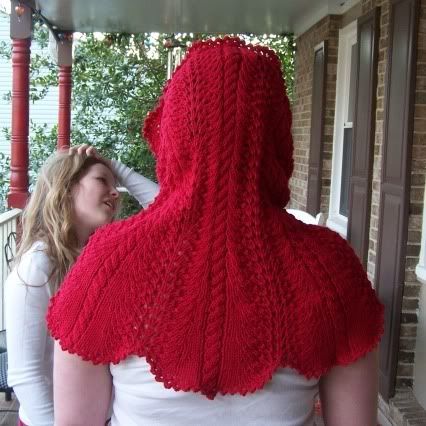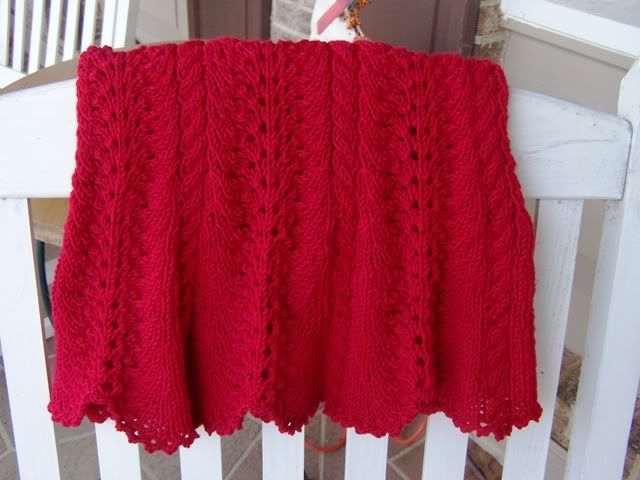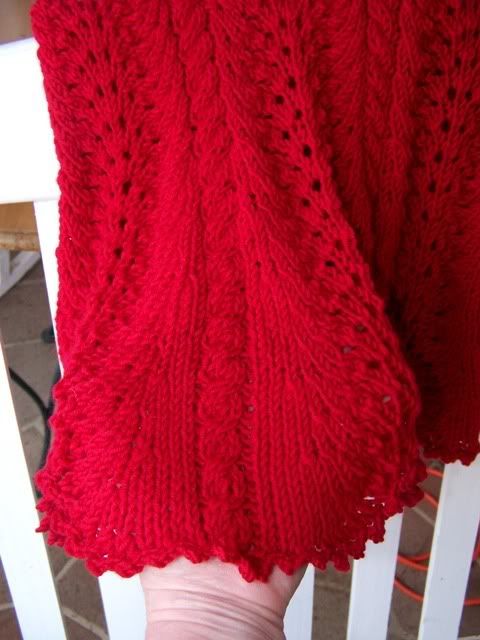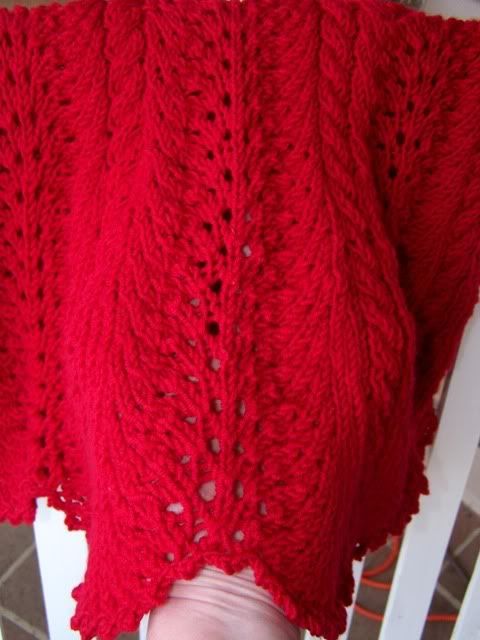 So, I am determined to make some things work...for myself. Above, the short rows take care of weirdness inherent in a hood that must come up over the back of a head. Below, I am trying a two layer hat for both color and warmth. First I knit the under cap in blue...



...crocheted on the new multi-colored green...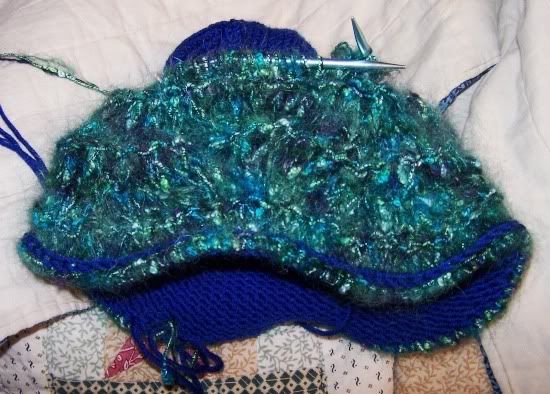 ...crocheted a chain through both layers to make it easier for me to knit the correct number of rows for the outside lacy cap...and the pattern had already created this scalloped edge! So cool! I used a feather and fan pattern like the hood above. Did not mean to use the same pattern, but when I looked at lace pattern ideas, it jumped out at me before I realized it was the same.

Maggie asked for a green and blue hat...


I hope she will like this cloche hat idea.