Middle Diva Maggie is 12 years old today.
What a trip...I am beginning to feel like time is snowballing. How did 12 years go by so fast?
I was pondering my divas not too long ago, and happened upon a few family truisms. When I was pregnant with Molly, only hard candies made from juice even remotely settled my stomach (sick as a dog for 8 out of the 9 months...I am not kidding that it started the second that cell divided and lasted until she was born except for 1 month in the middle wherein I thought I was SAVED!). She was born in the morning, and smiled a real grin at 3 weeks. She is still a grinning, early-rising carb freak!
Meave (the 3rd and last) was an unbelievably easy pregnancy...quite frankly, I might have more if the first 2 had been like her. Very little sickness, and what there was easily quelled by crackers or candy. She was born at night after only 4 hours. She is my omnivore night owl, just like me. And she was the sweetest, most easy going baby I have EVER met.
The middle one, Diva Maggie, was a pistol from the very beginning. She rolled, and stretched, and punched and kicked and generally abused me from about 4 months into the pregnancy onward. I thought that was too early to feel her and attributed it to gas, until it never stopped and it became obvious that it was her. The weirdest thing was that because of the c-section I had with Molly, I could literally feel Maggie's body parts! My abs never healed back together vertically (pretty common, I guess) so as Maggie did her gymnastics, her tiny body parts would take turns sticking through that split. After awhile, as she grew, we began to identify the parts and we would rub them. I swear she made sure her little lower back stuck through there more often than not for a reason!!! Easiest way to put her to sleep after she was born was to rub her lower back!
Maggie's favorite time of day was about 7pm. Most active. Same to this day. She gets her sisters all riled up every night. It is what they do. I tease them and say at least when they were babies, after only 15 minutes of the craziness they would poop and go to sleep! I keep asking when they are going to go do the business and go to bed!
The only thing that settled my stomach with her was saltine crackers and salty protein. She lived on Hebrew National hotdogs for the first 4 years of her life! Screw sugar! And when she is not feeling well (like the past 3 days) she only wants saltines.
Oh, and she was born early in the morning, and guess who is the earliest riser of all...Maggie.
I find all of those connections interesting.
So when I was in labor with Maggie, the epidural really did not work very well. They re-tried it 2 times. By the time the pain got bad, I was over it and too freaking busy to lean over for another. The nurse told me to really push when the pain was bad and that the pain would go away...and it worked! Perhaps biology at its best as this so did NOT work with Meave. But, after a very long labor, doc said the last push was at hand, I bore down and felt her give me one last hard kick on her way out! I am not kidding...that little whipper-snapper gave me a hard sharp wallop inside as she left!!!
That was the beginning of a very interesting, wonderful, off-balance relationship with an amazing, quirky, smart, sharp, random, creative, wacky and awesome kid. One way or another, she kicks me every day. It's why I call her "Sparky." She is a big part of the reason we all laugh everyday.
We love you so very much, Maggie! Happy, happy birthday, kid!
(Maggie's party is tomorrow, so Molly and her friend Ashley [she has become my 4th Diva] made her a tiny cake that Maggie described as a cup for frosting. Must always sing the birthday song and eat sugar on one's birthday. The following pics are from the hilarities...apparently made funnier by the fact that I kept missing the money shot so we had to light the candle for the blow-out 3 times! I never did get that shot...)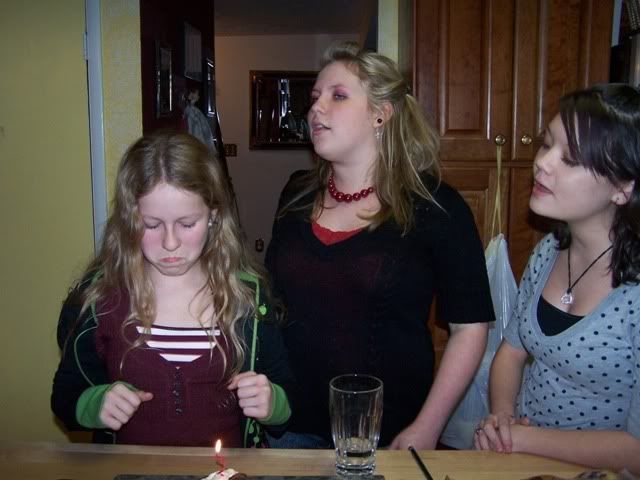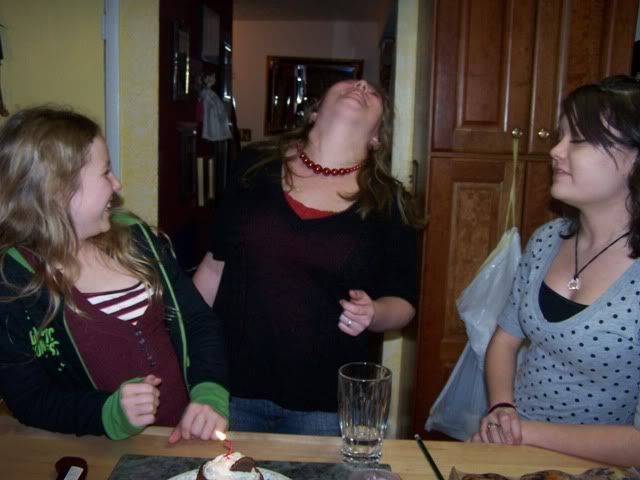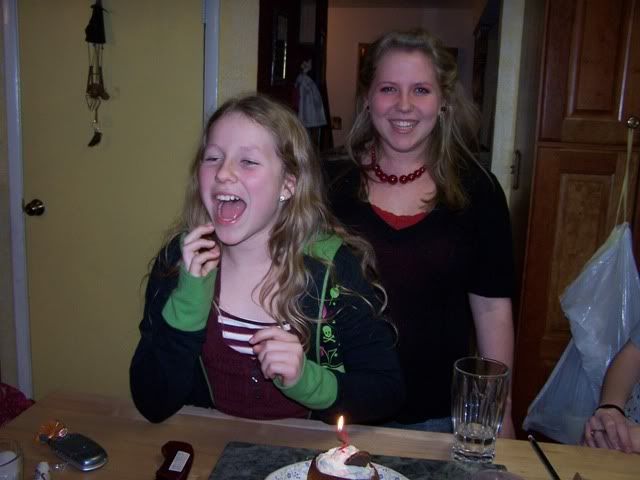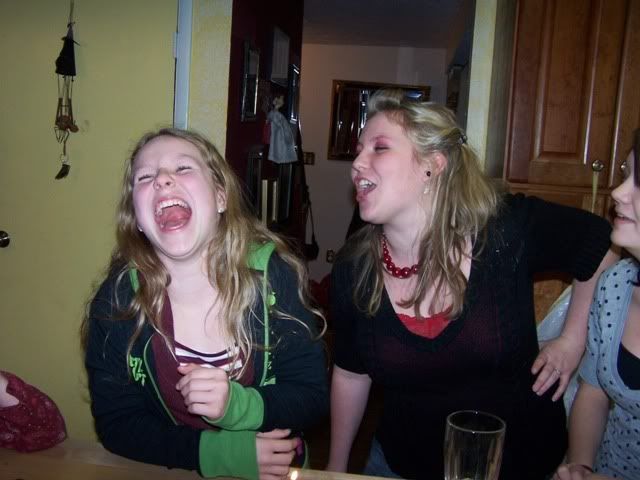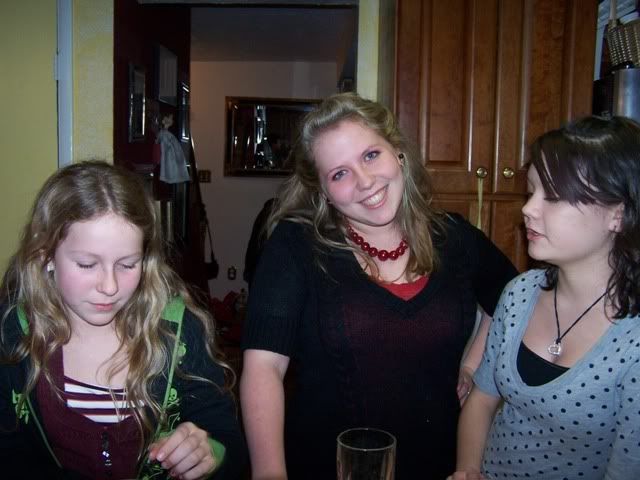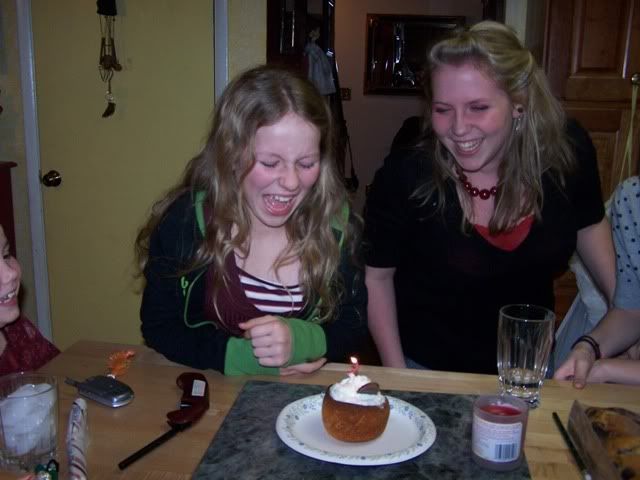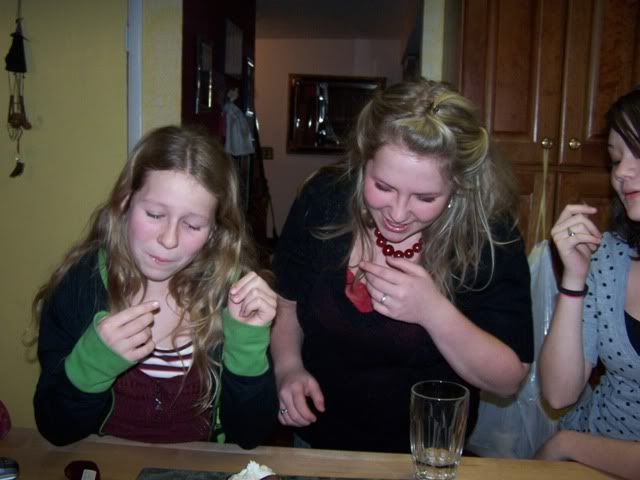 That was as close as I got! Time for the fingers!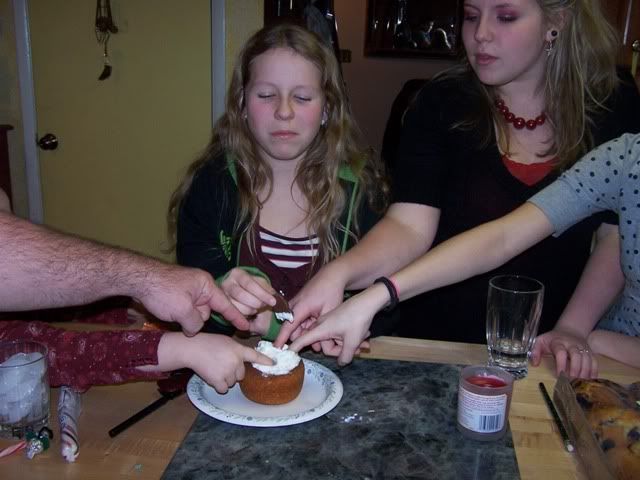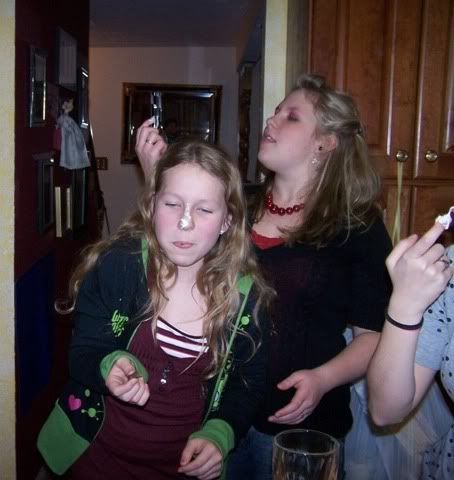 And frosting on the face!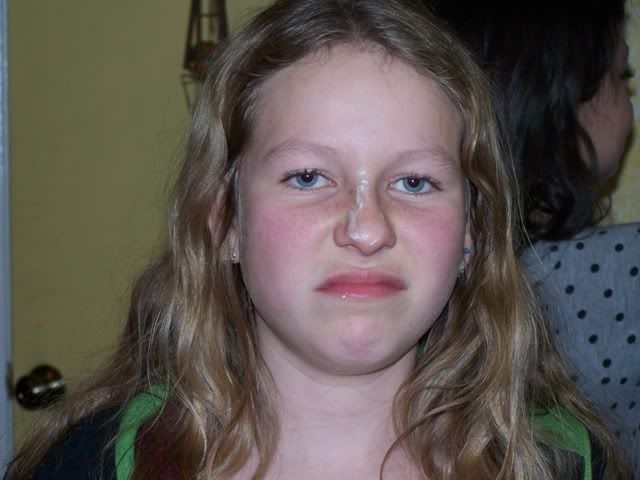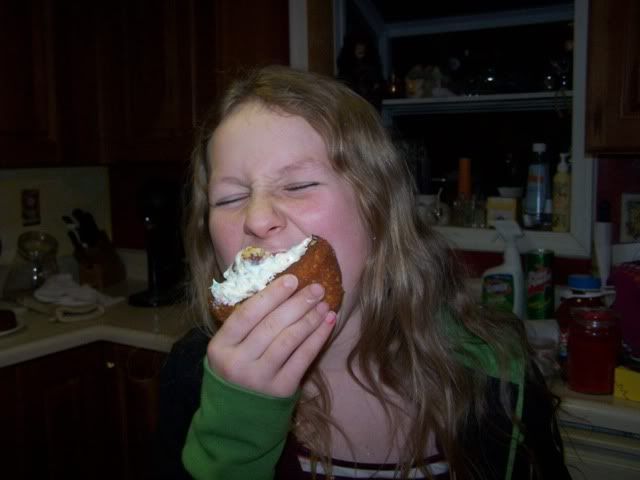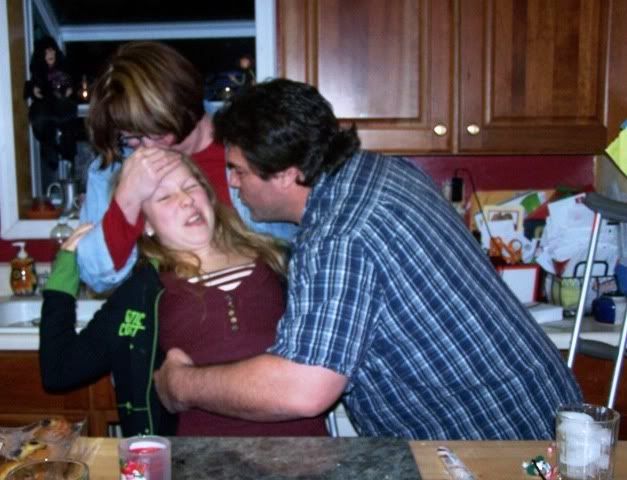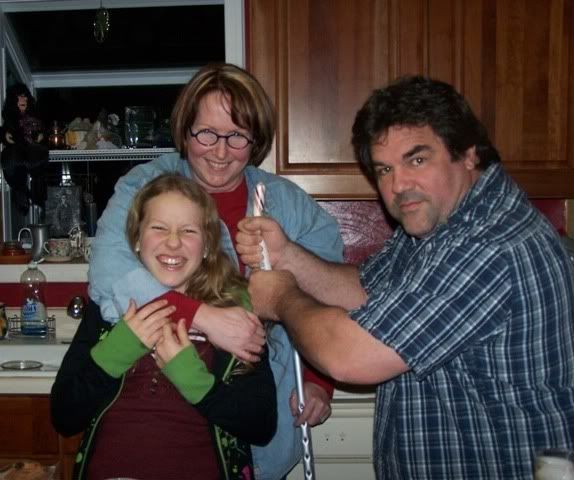 Happy 12th!