Finished the cardigan last night. No pattern. Yarn is Patons SWS (Soy Wool Stripes). Very soft.

Meave wanted to wear it, so I did a fast steam block for pics, but it needs real blocking. Hoping the things that are bugging me (like the sleeve length) will go away with blocking. But, the diva loves it and that is all that matters!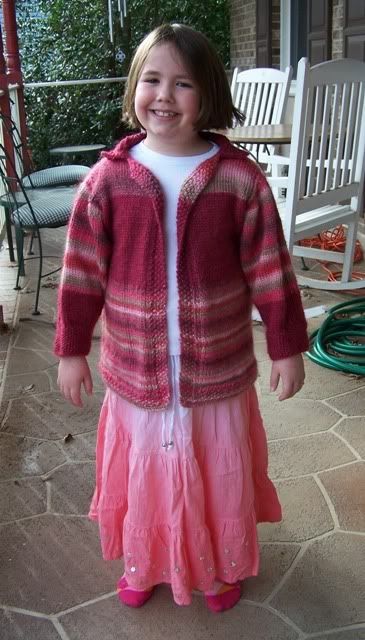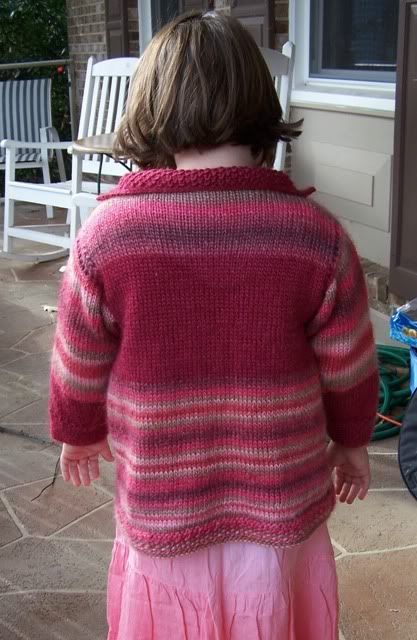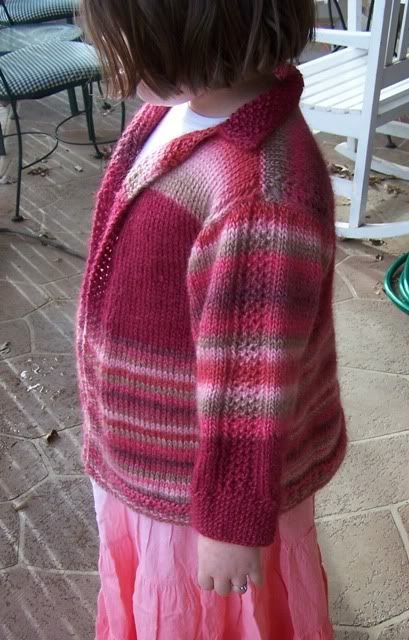 The kid has been paying way too much attention to Maggie...I actually have to ask for a nice smile to get one!