I have a rogue's wall in my entryway with great pics of the divas, but the newest of them was taken in 2002. In passing, I said something about needing new portraits of the divas.

Guess what I got for Christmas!

Frame after frame of the most wonderful photos of my beautiful daughters. As I looked upon the 3rd unwrapped gift, I cried, of course...Maggie gets up under my face to see if there are actually tears and then stands up to yell, "You were right, Daddy! She's crying!"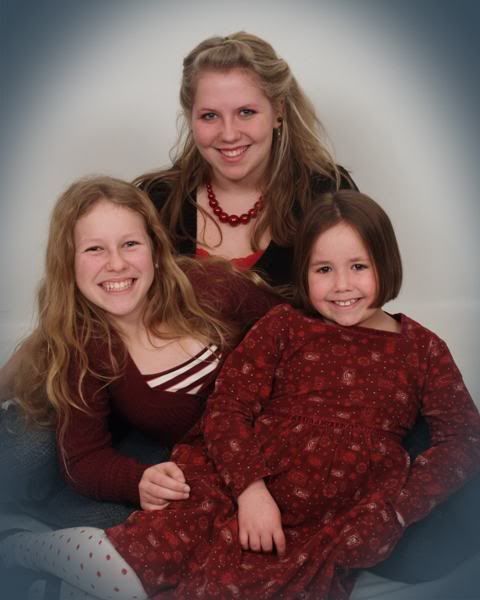 They got creative...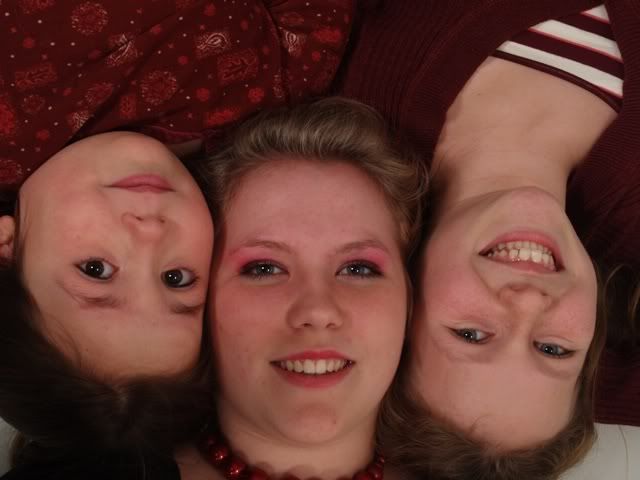 Now before you go on, there is a context. When we were all home in California back in 2002, we decided to take pics of all the Halligan grandkids for my parents.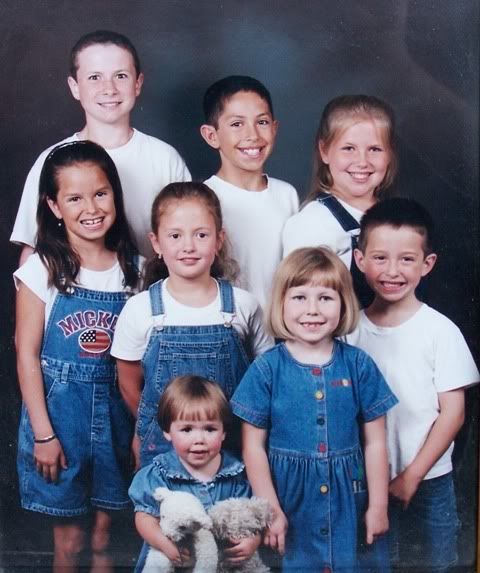 Meave was just turned 2 at the time, and she was an angel during the VERY long photo shoot. The older brats were having way too much fun, so getting them all to smile nicely at the same time was an exercise in maternal patience...thank goodness each set of siblings is rather wary of a different aunt so we managed through fear and intimidation...

Then we got to taking photos of just the sets of siblings...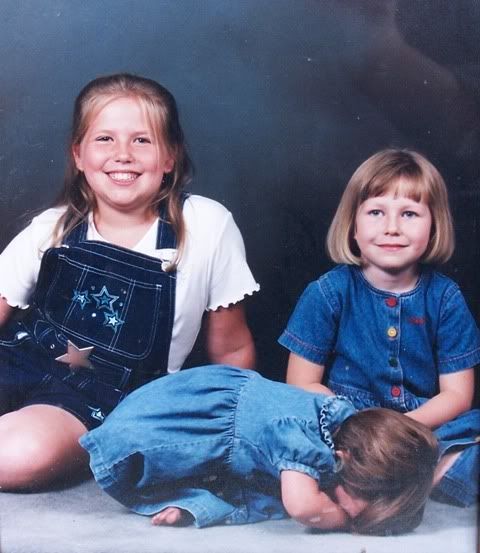 ...and Meave was SOOOOOO over it! We would get her sitting up and smiling, and then before every single shot, she would hit the deck. I finally told the photographer to just take it...take it dammit! This was as good as it was gonna get...my dad got a big kick out of this. As you can see in the pic, Molly thought it was funny and Maggie was sure someone was in big trouble.

So, Michael and the girls re-visited this theme...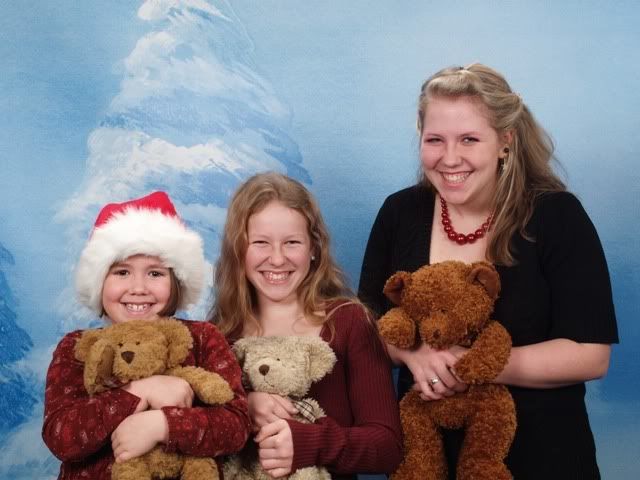 First there was the happy pic with the teddy bears.

Then the respective divas hitting the deck...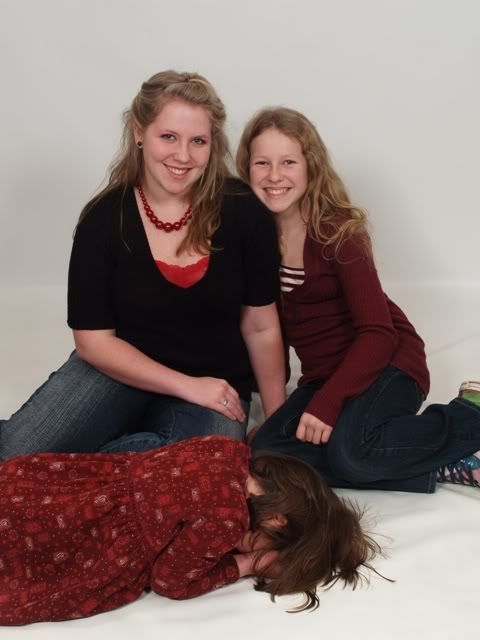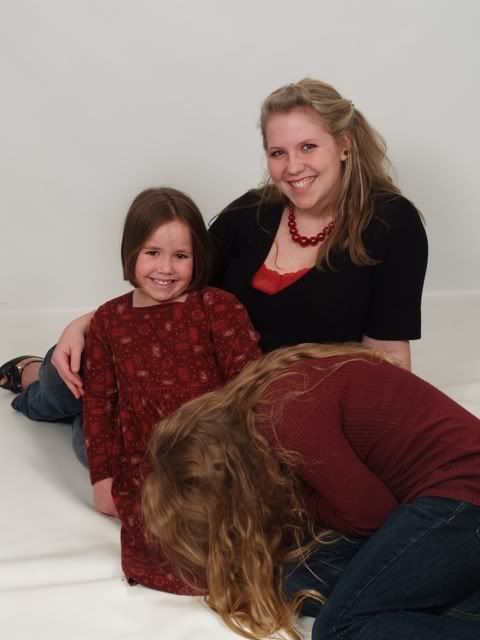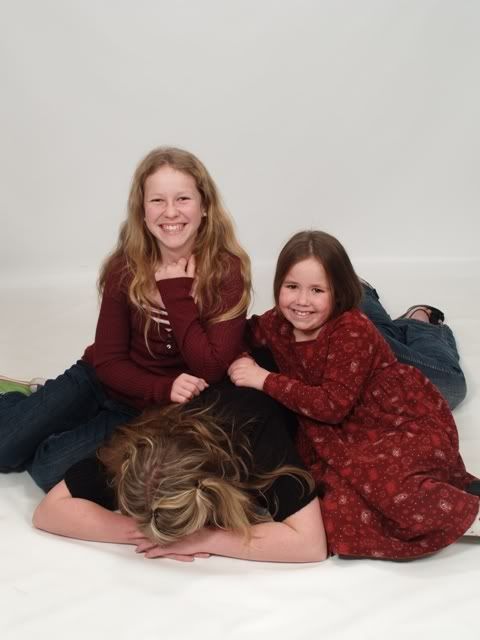 I love this!

And then one last statement...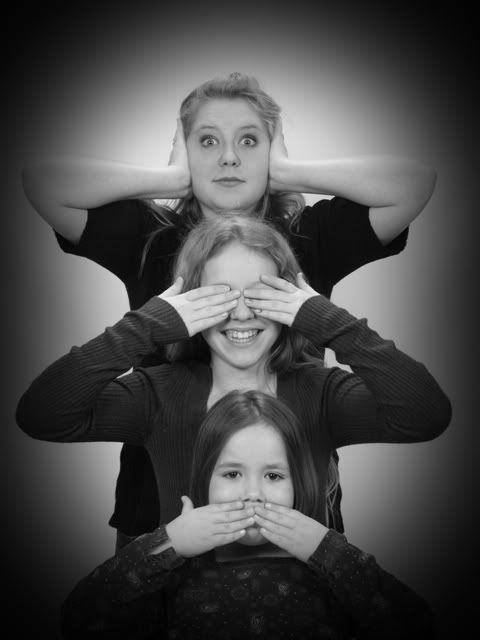 I so love them!