Yes, previous posts about these, but they are both done now, so new pics and a few thoughts.

And...I am in possession of a luxury...TIME! My house is clean, clean, CLEAN for Christmas, things are already set up for the family dinner on Christmas day...I even have spotless bathrooms! So, I can sit here and write this post without feeling guilty about one single thing!

I am feeling a bit giddy...

Anyway, the knitting...


In a previous post about this sweater, I lamented that it seemed to be growing. I was wrong. I did make it bigger on purpose, but my perception that it was a fluid and changing creation was a tic in my...whatever-that-is-that-makes-me-crazy. It has actually maintained its original length and its shape. Must be the silk spun into the wool. Amazing.

Molly wears this constantly...which is an immensely gratifying thing. Sometimes she wears it long....



...and sometimes she wears it short (and she flips it in this practiced, bizarre way that left me shaking my head).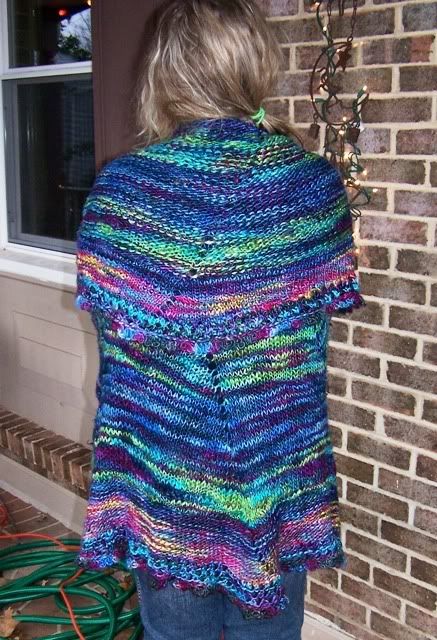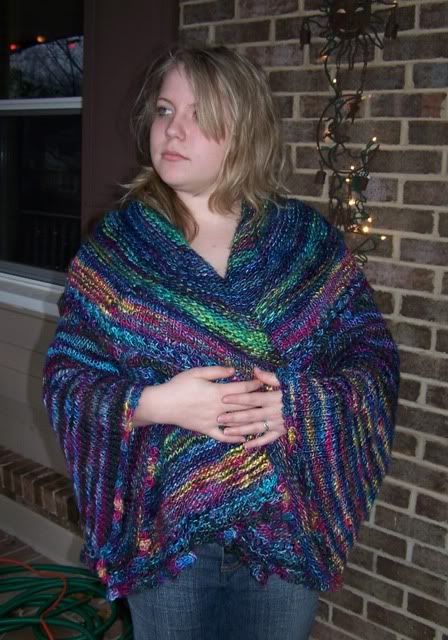 And here is the Youngest Diva's Arm Thingy (as she dubbed it).


The kitty jammies from Grandma Dodo are such a hit that she wears them constantly.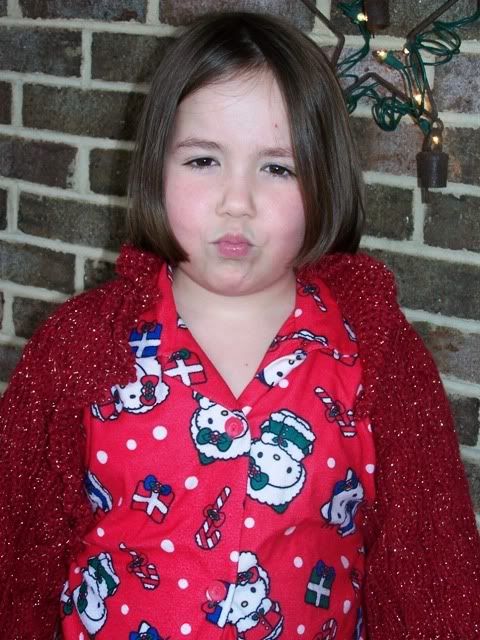 Here we tried a different facial EXPRESSION!



Cables and some weird moss stitch I got myself tangled in. Should say here that this is a "pattern" (so-to-freakin'-speak) out of my own head, which means there is NO pattern, I just went with the flow...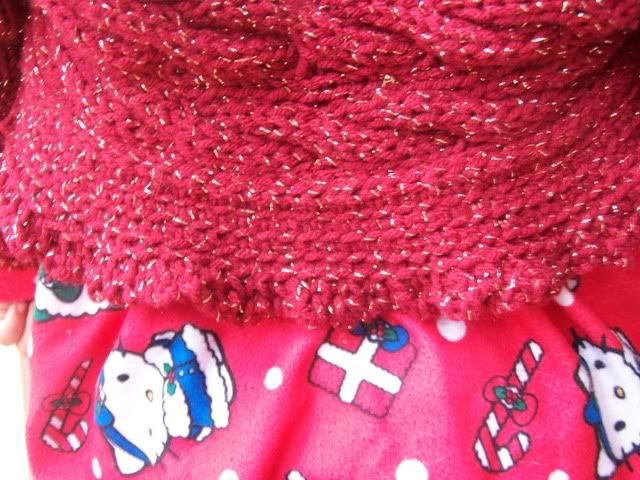 This is the crocheted edge which ended up being wider than I planned because Junior said it felt too short during a "fitting." Now she's happy.

Diva happiness is what I live for...